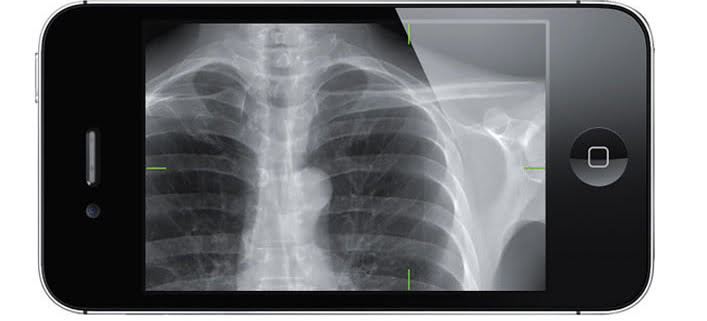 Using Medical Apps for Diagnosing Patients
In May of this year Isabel Healthcare announced their new mobile application (app). The app is based on Isabel's checklist system for diagnosis. The App allows doctors and nurses and other health care providers access to the app via iPhone, iPad or iPod touch mobiles.  Diagnosis can be established with the resulting possibility of treatment for patients being delivered faster.  And this innovative tool in the physician's armoury has claimed a coveted top app rating in Apple's Medical App category.  Where Isabel has gone many will follow and medical apps are beginning to make their presence felt in the medical community. Taking the Isabel App as an example it has been offered for download from Apple's App Store with three subscription choices.  Customers can sign up for weekly, monthly or annual options, with the first level, the weekly option, pitched at just under £2.00 to attract the infrequent user.
Medical apps of the type offered by Isabel typically contain many thousand disease diagnostic markers both paediatric and adult and allow doctors instant access to the technologies that will help them make vital diagnoses.  Using a mobile diagnostic app a doctor does not even need to be in his hospital or clinic to diagnose a stroke in a patient and begin lifesaving treatment.  Using brain scan images that can be accessed via a smartphone and with an accuracy proven to be almost as reliable as the results of an 'actual' scan viewing, diagnosis can be made instantly.  This time saving ability is vital in the treatment of stroke victims.
Medical Apps – 'Virtual' Diagnosis?
Not everyone has welcomed this latest innovation in virtual diagnostics. There have been reservations concerning viewing detailed and complex anatomical images on a small 3.5-inch screen, from where critical emergency diagnoses will be made. However advances in image compression, microprocessors and wireless-data bandwidth, are likely to make this 21st century advance an essential diagnostic tool for doctors. For example, a CT scan image could be sent to a 'cloud' of the type that is commonly used as a storage device by PC users.  Downloaded to a mobile app or tablet, doctors could then zoom in to view images in more detail.  The use of this compression method to support any medical app is critical, in particular with the sending of high-resolution brain imagery.  Digital images are very large files to download and in a time sensitive situation such image files would take an hour to download using 3G or Wi-Fi.  Compression of the file overcomes this potential problem.
In countries where patients live in remote locations, this instant access diagnostic tool could prove invaluable.  In local or rural hospitals where medical staffing is limited, the instant access to patient's results offered via this diagnostic tool, could also prove a lifesaver.
There is no doubt that this new application of technology will make a significant impact on the way in which doctors practice medicine both in and out of a hospital setting.   Gone will be the iconic picture of the consultant, clipboard in hand, with his entourage, visiting the wards.  In its place will be armies of medics with iPads and Android tablets that they can take home with them so that they always have a 'virtual' presence in their hospitals.