Medical Device App Development
Medical device app design & CE marking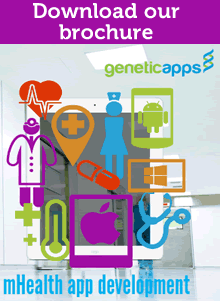 Medical compliance needs to be considered when developing healthcare mobile applications that will be in the public domain.
The MHRA, EU and the US now have a set of specific guidelines which need to be adhered to when developing stand-alone software and medical device apps.
We will assess the need for CE marking your app during the specification phase and we will support you by following the correct processes and by producing the necessary paperwork and technical file that will be used to support any application for CE Marking. The first stage is to assess whether your app product would be classified as software as a medical device (SaMD) under the Medical Device Regulation (MDR). As part of the CE marking process, your app will also need to undergo a controlled test to demonstrate that it supports or improves upon any existing process used to present the same information and therefore does not put patients at risk. Meeting the requirements of the MDR and applying CE marking has to take place before the medical device software app can be placed on the market.
We have considerable experience of CE marking apps and developing medical device apps:
Rosemont Pharmaceuticals liquid medicines dosage calculator app. This was the first CE Marked pharmaceutical app developed in 2014 and is registered as a Class 1 medical device
King's College London / Guy's & St Thomas' QUiPP medical calculator app
Dosing calculator pharma app designed for a pharmaceutical company for use by HCPs that need to calculate the required dose for correct blood coagulation.
Fertility app OvuSense™ – a unique, real-time ovulation cycle monitoring system.
We also have experience of connecting apps to medical devices using Bluetooth and NFC technology. We have experience of working to various quality standards (ISO 14971, ISO 13485, IEC 62304) including developing the appropriate regulatory documents and technical files relating to the development of software as a medical device (SaMD). Our documentation for CE marking apps also contains the required information to conform with British Standard EN 62304:2006 Medical Device Software, Software Life-Cycle Processes.
Get in touch to discuss a CE marking and medical device app development project.