Smart Medical Device App Connectivity
Bluetooth, NFC & Wireless App Development & Internet of Things Solutions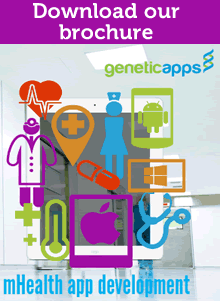 We have experience of developing apps that need to connect to smart medical devices using Bluetooth connectivity (BLE / Bluetooth Smart), NFC and wireless Internet technologies.
Smart medical devices are considered major drivers of mobile health penetration. Although the majority are designed as wearables for the wrists, chest and arms, they also include devices such as smart patches and smart inhalers.
Smart wearable devices can monitor heart rate; they can provide information about respiratory rate, oxygen saturation and blood pressure in a completely non-invasive way. Since wearables like these collect data in a passive manner, they can be particularly useful for more senior adults, who may not be technology savvy.
Importantly, connectivity among medical devices has improved significantly in recent years. The Internet of Things is also taking app connectivity to a new level. Smartphone apps can connect with sensors and microchips and this opens up a wealth of new opportunities for healthcare providers, such has having the ability to capture and share health data, so patients can be monitored in real-time by healthcare teams.
Contact us to discuss your app connectivity project.
View our case studies and app development portfolio
>> Bluetooth connectivity app development case study
>> NFC connectivity app development case study