Creating Your mHealth Strategy
App strategy & mHealth planning.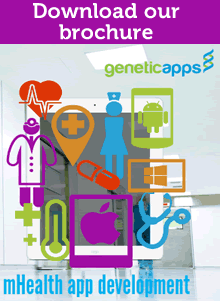 MHEALTH STRATEGY
From establishing the exact nature of your brief to making recommendations about the type of mobile app solution that best meets your needs, we can help you make informed decisions to ensure you achieve a return on your investment.
Unsure about how to develop your mHealth application strategy?
We provide mobile app strategy & planning expertise.
Health and medical apps are beginning to have a profound impact in terms of new methods of delivering healthcare and new techniques for managing health and fitness. There are still many opportunities for mHealth technology to help solve some of healthcare challenges we face.
Check out our white paper to see how mHealth is improving health and social care right now.
Whether your goals are about improving clinical interaction between HCPs and patients, health and fitness measurement, medical education or hospital administration, adopting a strategic approach to your app project is more likely to deliver maximum commercial impact.
We will work alongside you to:
View our healthcare, pharma & medical device app case studies for examples of the above, or contact us to discuss your requirements.