App Strategy
App strategy & mHealth planning.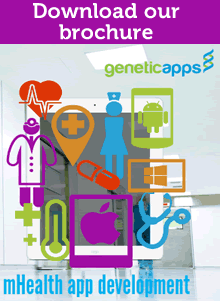 Health and medical apps are beginning to have a profound impact in terms of new methods of delivering healthcare and new techniques for managing health and fitness.
Whether your goals are about improving clinical interaction between HCPs and patients, health and fitness measurement, medical education or hospital administration, adopting a strategic approach to your app project is more likely to deliver maximum commercial impact.
We will work alongside you to:
develop your mobile app strategy
assess the needs of your target audience
identify the most suitable app distribution model
decide which platforms to focus on
assess any compliance / regulatory / CE marking requirements
develop a software integration plan
develop an app connectivity solution for your smart medical device
pull together a robust security and data protection plan
develop a comprehensive specification document for your app
Contact us to discuss your requirements.
View our case studies and app development portfolio