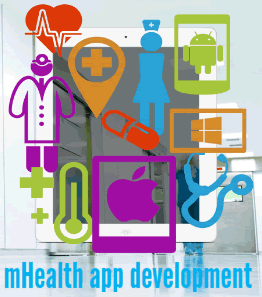 Genetic Apps deliver health app strategy consultancy sessions designed to help pharma and healthcare providers understand how they can capitalise on the market opportunities being offered by the growth in mobile Health (mHealth), apps and smart medical devices.
There are now over 100,000 health, fitness and medical apps available, and the mHealth market is set to grow to become a multi-billion dollar industry.
Many health apps fail to address what the market wants
However, apps are being developed by healthcare and pharma companies with no sound strategy behind them and have been viewed purely as a 'box checking exercise'. These apps fail to provide effective solutions to the key challenges facing the healthcare industry and offer little or no practical value to either healthcare professionals or patients.
Our consultants will help you to develop a successful mobile app strategy
You will learn about:
the latest trends and data on mHealth and health & medical apps
how these new technologies are helping to shape new medical models and a healthcare ecosystem
the market opportunities that exist for your organisation
how to develop a successful medical app for patients and/or health professionals
how to secure patient data that needs to be captured and stored
the most current guidelines on compliance including CE marking apps
developing a specification for your app
Contact us to discuss your requirements.